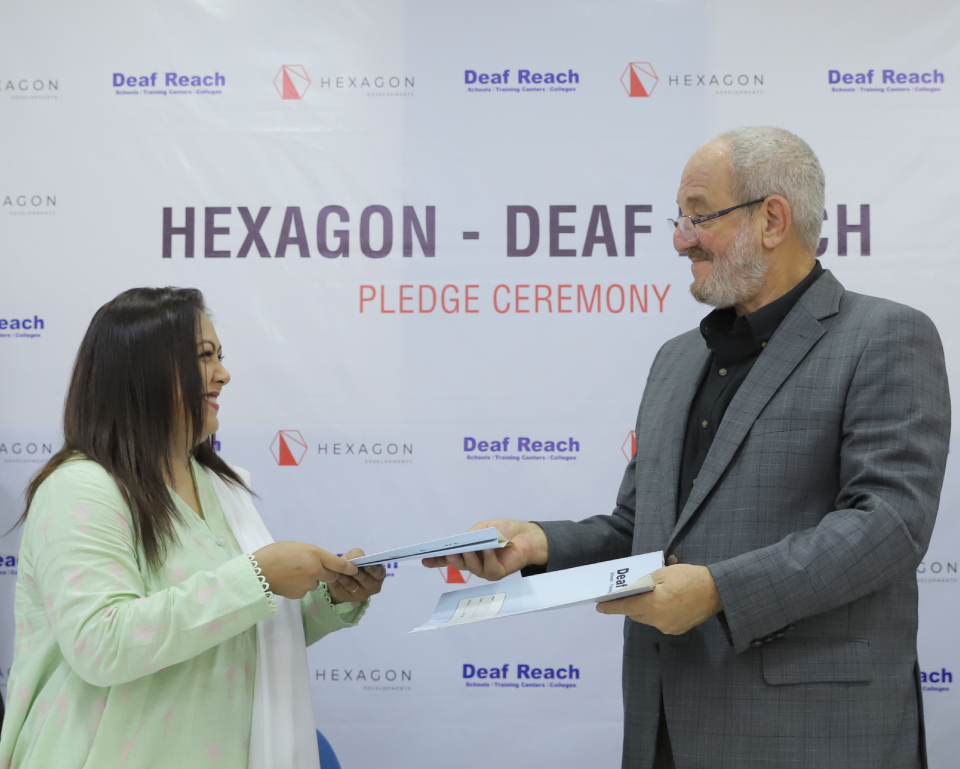 Hexagon Developments signed an agreement with Deaf Reach School where a certain amount of revenue will go towards the school. In Pakistan, there are over 1 million deaf children of school age. However, only less than 5 percent are able to attend school.
Deaf Reach caters to the needs of the deaf community, providing an integrated solution that includes education, skills training, parent training, teacher development, community inclusion, and job placement.
Hexagon Developments is playing its part by contributing a portion of its revenue to the school so that it can serve the deaf children and their families. Hopefully, it will assist the foundation in serving the community.
QUICK ENQUIRY.
Ready to invest
with Hexagon?